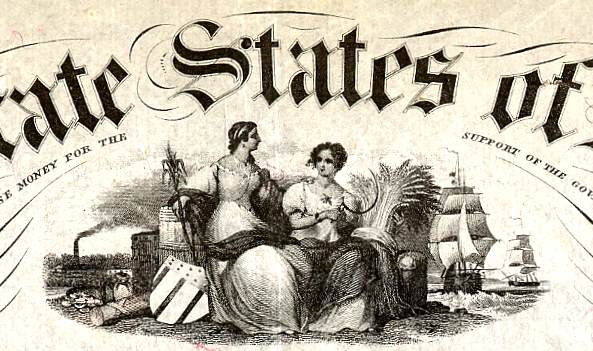 Those who believe The South was filled with whip-wielding slave-masters have no interest in reading that which shows them to be wrong. Let me quickly point out that, by the same token, I would not really be interested in reading a series of articles trying to show what a great man Lincoln was (I was already forced to read that sort of thing when I went through the public school system). I am more convinced than ever that, for the most part, people are not going to change their views on North-South issues. I don't say this to throw rocks at the anti-South people either – we Southerners do the same thing.
I believe that we greatly oversimplify what went on during the war and the years leading up to it for a very good reason – fully understanding all the factors involved is simply beyond human comprehension. There is so much involved that there is just no way that we can fully understand it, so we read and learn through the prism of our own background and experience. Those who consider themselves historians and academics do exactly the same thing, only they pretend to be so intellectually superior that they really do understand it all.
Those who see The South as the evil villain that was vanquished by the great and noble union forces can come up with plenty of evidence to support their belief – and can do so with a pretty fair degree of honesty. Those of us who take the opposite view – that The South was right and represented all that is good and noble – can do exactly the same thing with the same degree of honesty. There are ample facts and anecdotes to support either position. What does not exist is the human capacity to look at the entire situation, digest it all, and come to a full understanding that can be communicated to others. We simply can't do it, and only the most arrogant of self-proclaimed academics would claim otherwise.
Paradoxically, that is why there can be no middle ground on this. We can read about the exact same period of history and come away with facts that support one side or the other. It ultimately comes down to our core beliefs and experiences. We Southerners have a very strong connection with the land – a sense of place that is largely missing in Northern culture. We generally have stronger family ties and those family ties extend back to those who fought for their country – the Confederate States of America. Southerners are generally more socially conservative than those in the North, and that causes us to see the struggle of the Confederate States as one of withdrawing from a tyrannical government that had drifted far from the America of 1776. The Northern view, with its social liberalism, sees the government as the enforcer of their social ideals rather than letting individuals and social structures sort it out.
So, what does this mean to those of us who take the Southern view? It means that we need to just get used to the idea that, no matter how many facts we know and present, those who take the Northern view are not going to be convinced – just as they aren't going to convince us. We are both operating from facts – there are just so many facts covering so many different things that there is no clear-cut "Side A = good guys and Side B = bad guys." If it was that clear-cut, then there is a good chance that the War for Southern Independence never would have happened.
Does this mean that we should simply end our efforts at educating people about that period of history and the role that our Southern ancestors had in it? No. There are new generations, both Northern and Southern, who have not yet been thoroughly indoctrinated in political correctness. We must continue to make a strong effort to present the Southern view of history. Give them the freedom to make up their own minds by having both views of history to select from. Remember – history is complex; both sides have facts to back up their position. The Northern side has the advantage of the full power of the government and the public schools to present their side as the only side.
We should also get used to the idea that the Southern view does not fit into the modern political mold and we will continue to be modern-day pariahs.