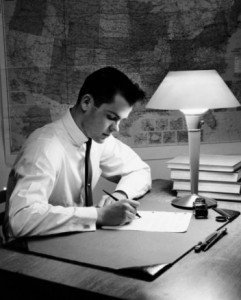 The Art of Manliness is one of my favorite blogs, and I highly recommend it to anyone aspiring to be a Southern Gentleman. No, it does not have a Southern slant, but it clearly covers the "Gentleman" portion of what we aim for here at Confederate Colonel.
Today's post at Art of Manliness is titled "Ace Your Exams: Study Habits of The Gentleman Scholar". Let me quickly point out that one does not have to be a full time high school or college student to benefit from this post – it applies to anyone with the natural curiosity and hunger for life-long learning that is a mark of the Southern gentleman. In my own case, I know that I need to put more effort into studying God's word. I have made a number of attempts to seriously study The Bible, yet I never seem to gain traction – I end up wasting time, wandering off on other topics, and just never studying The Bible as I know that I should. The same thing applies to my need to stay up to date with the latest technology and trends in programming languages – my business depends on it, yet it is so easy to get bogged down in the details of running a business that I can quickly lose sight of the long term needs. In other words, I need to learn better study habits. I suspect that you do, too.
Here are the key points from the AOM post. Be sure to read the entire post and become a better Southern gentleman scholar.
Time & Energy Management
Reading Assignments and Homework
Make the Most of Class Time
Getting Extra Help
Create an Outline or Study Guide
Memorizing
Self-Testing: The Master Key to Academic Success
Study Groups
Great Resources on Improving Your Study Skills