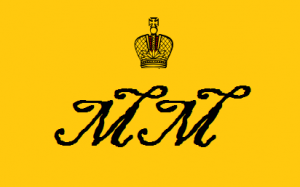 The Mad Monarchist blog is a part of my regular reading. Its masthead says, "They cannot understand as yet that we are not fighting a political party but a sect of murderers of all contemporary culture" – a statement that neatly sums up a major theme here at Confederate Colonel. I have made no secret of the fact that I believe that monarchy – or some form of government based on the principles of monarchy – would be far preferable to the mob rule that allegedly governs America. That is not the purpose of this post though, so we will continue that line of discussion another time.
The Mad Monarch's August 5 post lays out one of the best analyses I have seen yet about the current controversy over homosexual "marriage". While it completely skips over the most important reason against it – the Biblical truth that it is a sin that God calls "an abomination" – that is also what makes it so good, since it holds up in even the most secular of arguments.
I have copied some of the key points below, but please be sure to read the full post to get the most from it.
The whole nature of this argument frankly baffles me. By long established tradition "marriage" is defined as the permanent union of one man and one woman. Now, a vocal minority wants to change that definition and when anyone complains about that or voices opposition the retort is that you are being discriminatory by not treating them just like everyone else. What? I'm confused. Of course they are being treated different than everyone else because their behavior is different from that of everyone else. If they were behaving just like everyone else there would be no reason to change the definition in the first place.

In any event, some want their relationships to have the same legal status as that of other legally married people. Why? You don't need the government to make a commitment to someone and you don't need the government to give you a license to behave as you please in your own home. The only reason I can see is that these people want government recognition, sanction and effectively the "blessing" of the government of this country which rules on behalf of "we the people". And that is where I am forced to get involved -forced- in something I have no desire to. By my vote and by my words they want me, through my government and personally if they ever met me, to say what they're doing is okay. That is what it comes down to. They don't just want me to let them do it, they want me, through our representative government, to officially and publicly approve of them doing it. I cannot. I will not.